Automation and Machine Center
Our Automation Center partners with the Industrial Technology Research Institute in Taiwan (ITRI) to help customers overcome labor shortage and industrial automation upgrading issues through automated production and manufacturing technology.
And Machine Center offers customized part mockups to efficiently fulfill customer's needs.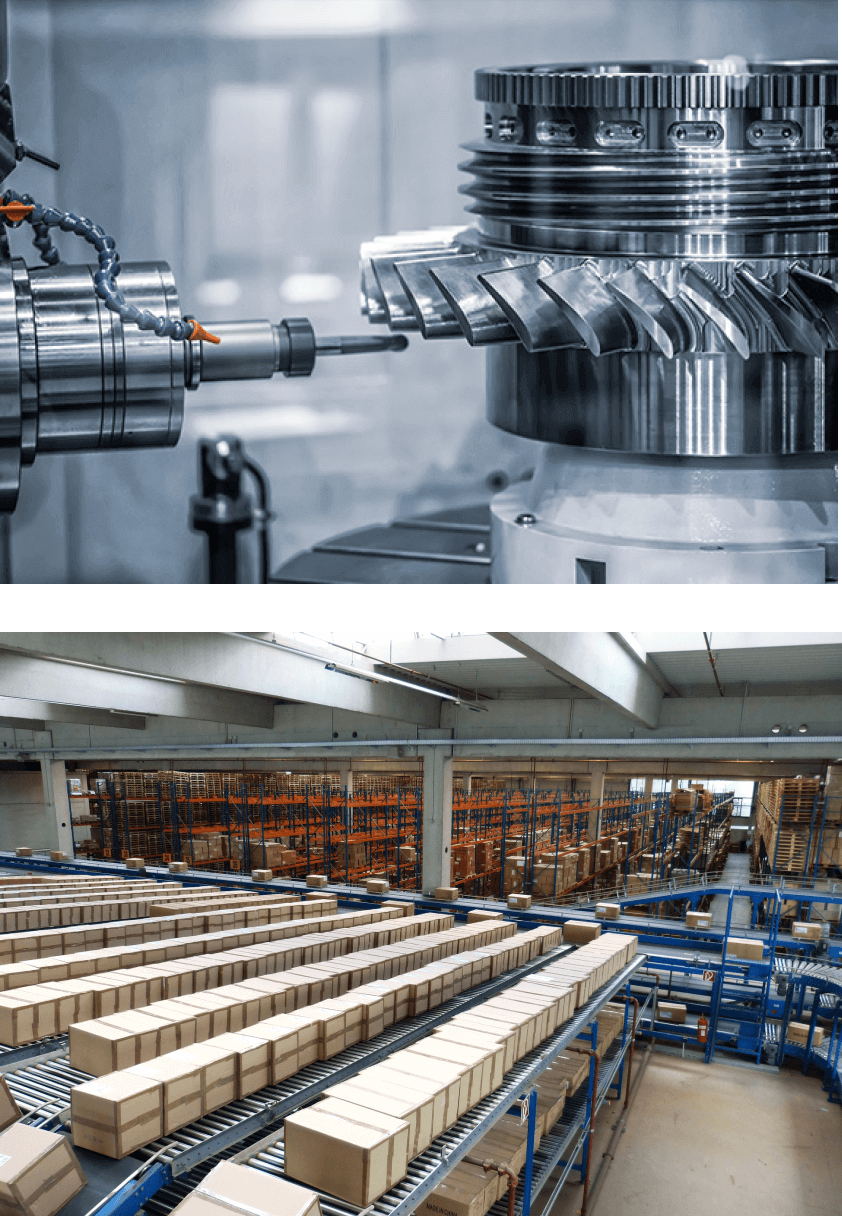 Automation Center
As businesses search to enhance productivity and to lower manpower, automation has become the trending solution in all sectors.
Our robotic arms comprise a mechanical body, a controller, a servomechanism, and a motor, mimicking the human arm to achieve various automated control processes. We provide a wide array of products, with weight balance, arm length, and original grippers customized to the specific needs of customers.
Combined with sensor components and accessories such as conveyors or vision-based control, the robots can adapt to different industrial environments to offset labor demand. Basic applications include labor-intensive production lines such as transportation, assembly, spray painting, welding, and cutting, as well as work in harsh environments such as large temperature fluctuations.
Machine Center
Traditionally, the development process is very time-consuming. From concept communication to drawing creation, sample development, mockup testing, alternations, trial production, and to official mass production, even highly self-manufacturing teams often spend three months or more on developing a new product. Yet this time frame can no longer satisfy the diversity and efficiency that customers nowadays demand. And in fact, integration developers with high self-manufacturing rates are rare, so considering the uncertainty of transportation times, mockup production priorities, and processing reliability, development time and costs will only rise.
To minimize processing issues and development time, we obtained state-of-the-art equipment including a CNC lathe, a CNC milling machine, and an external grinder, helping customers reduce development costs and improve development efficiency. Through our Machine Center's professional services, we anticipate successful outcomes for all.